2018 Branch Meetings and Outings
February: Group Workshop Web Winkel & Family Search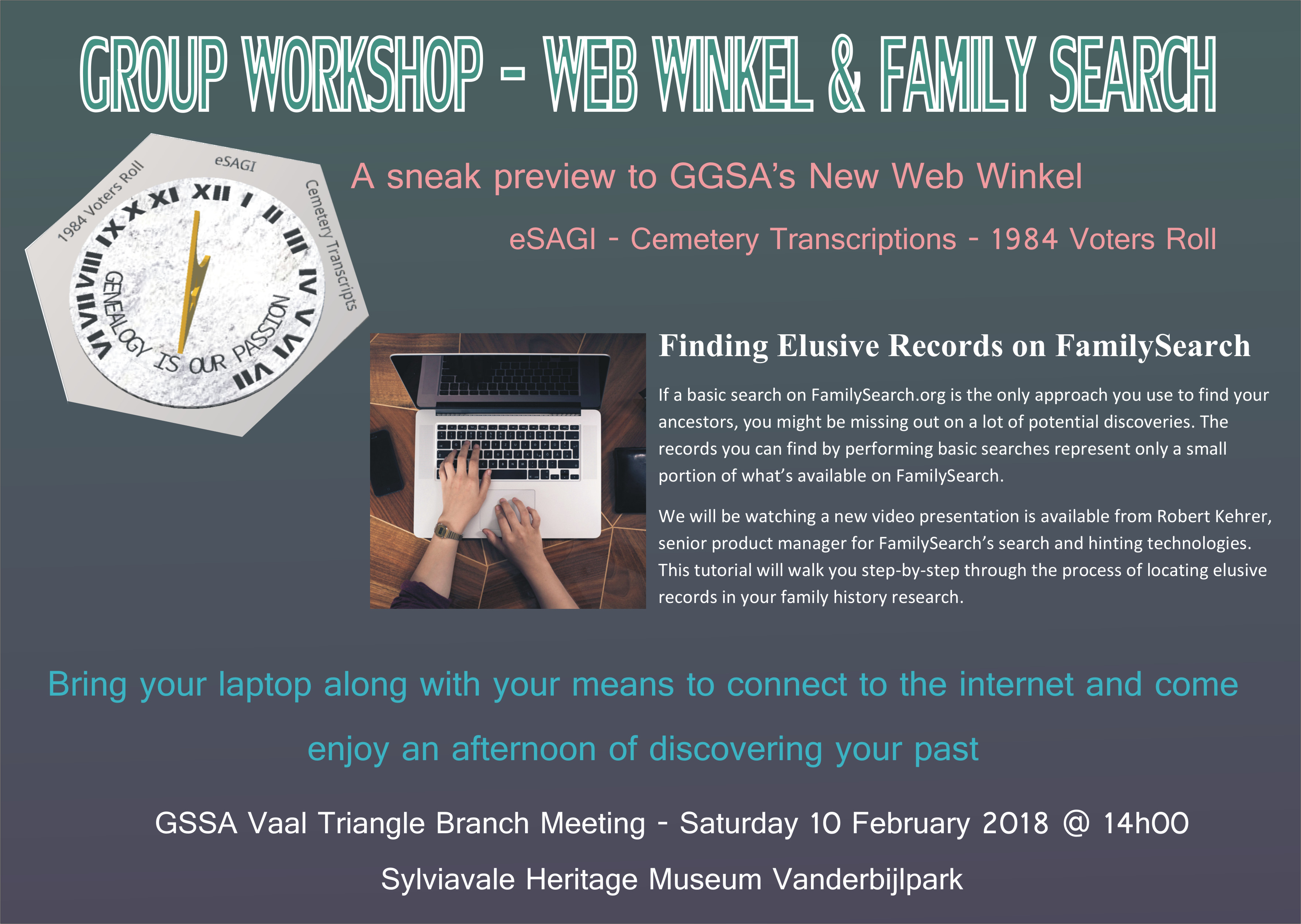 We kicked off and started our year by showing members what they could expect from the new upcoming GGSA Web Winkel site. We ran a live demonstration of how to search on the various options that are currently available. Then we ran a Live Webenar from the Family Search Blog on Finding Elusive Records on FamilySearch" aimed more at the advanced genealogists, but very useful tips were discussed in this video. Members had the link to go and re-watch this at their leisure.
March: 2018 Allegaartjie
A few of us attended the Allegaartjie at the N-Tvl branch last year and I really loved the idea of branch members sharing their stories. We decided this year to also have a mini Allegaartjie of our own. Every member was asked to do a 10 min talk about any topic of their choice. This turned out to be a great afternoon of sharing. I was really impressed not only at how many had something to saybut at the variation of topics. We often forget that in our midsts we have a lot of experience and knowledge that goes untapped.
April: Sasolburg Cemetery Project
The April branch meeting was our first outing of the year albeit to a cemetery, it was the start of our eGGSA Gravestone Project contribution. For our first session we had 9 members attending, 4 of which had cameras and the other 5 members were the cleaning crew, taking a total of 1393 photos.
Our second session in May had 11 members attending, this time with 7 photographers and 4 members as cleaning crew, taking a total of 2166 photos. We hope to complete this cemetery on the 16 June. We will also be photographing the register to send to Peter Moss for the Cemetery Recording Project.
May: Annemarie Dreyer and Rentia Landman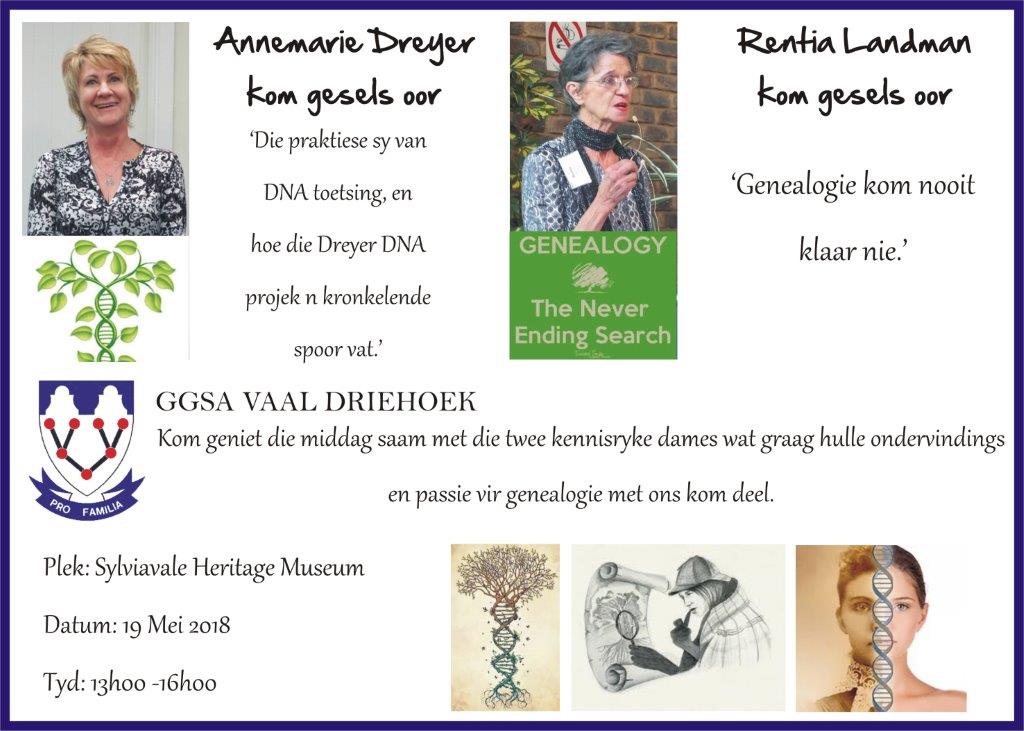 Our first two guest speakers for the year and what a treat it was.
Annemarie came to talk about her Dreyer DNA Project as well as the practical side of DNA testing. I think our members were given some great advice and good insight into DNA testing.
Rentia added a bit of fun with some interesting facts on her talk of Genealogy: The Never Ending Story
9 June: Johan Wolfaardt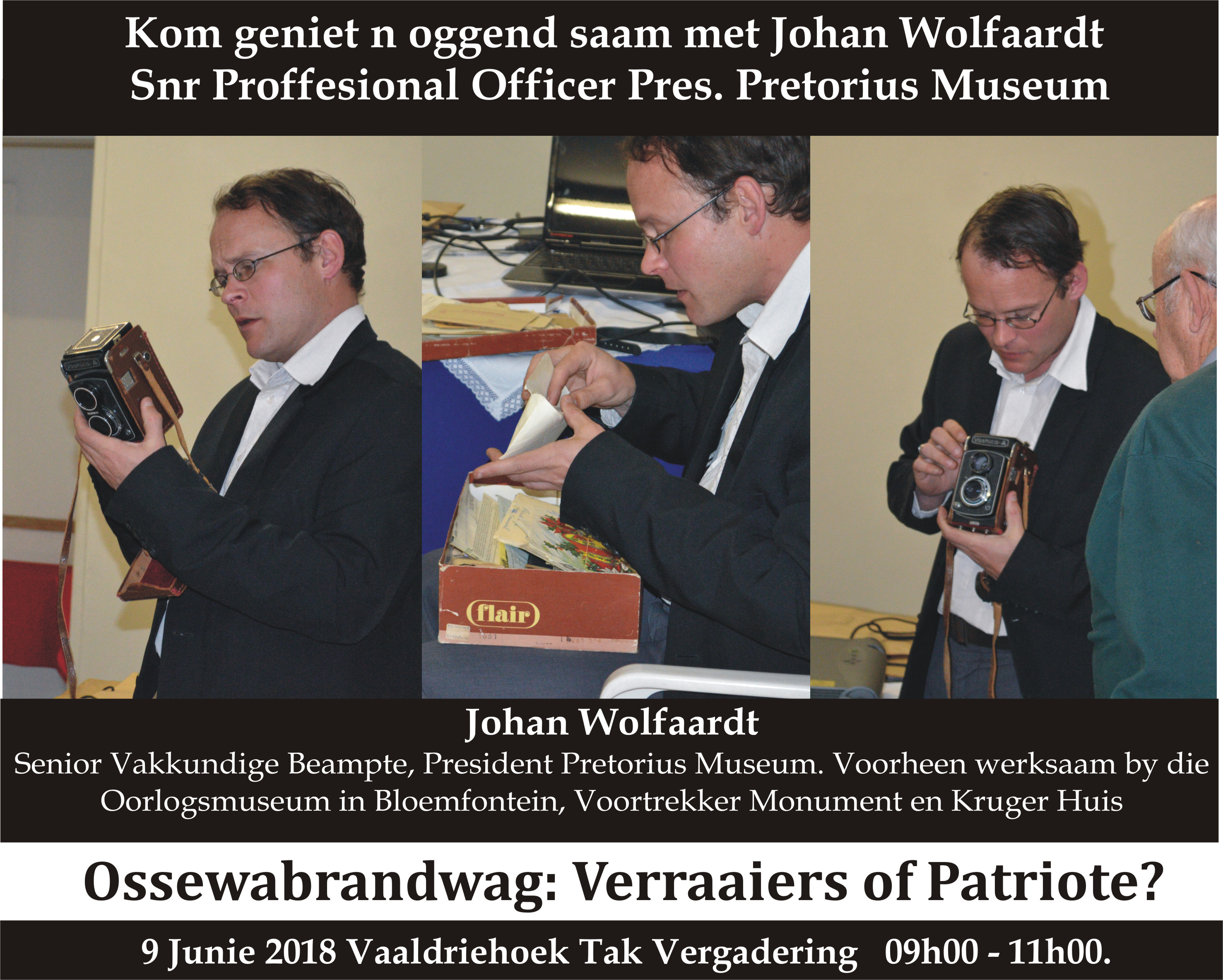 We had Johan Wolfaardt back for a second visit to our branch, this time to come and talk about the Ossewabrandwag. Many of our members had family that were a part of this movement and so we had a huge interest in this topic.
16 June: Completion of the Sasolburg Cemetery Project
Our greatest achievement I think was recording the Sasolburg cemetery. We started in April and over three months completed this enormous task. Then Riana and her team had the arduous task of transcribing some 5000 photos for the eGGSA Gravestone Project. All our efforts paid off when the indexing was all done by October and the photos went live. We also had a special mention in the Genesis Publication for our efforts! A big thank you to our team members and to Riana le Roux and her team.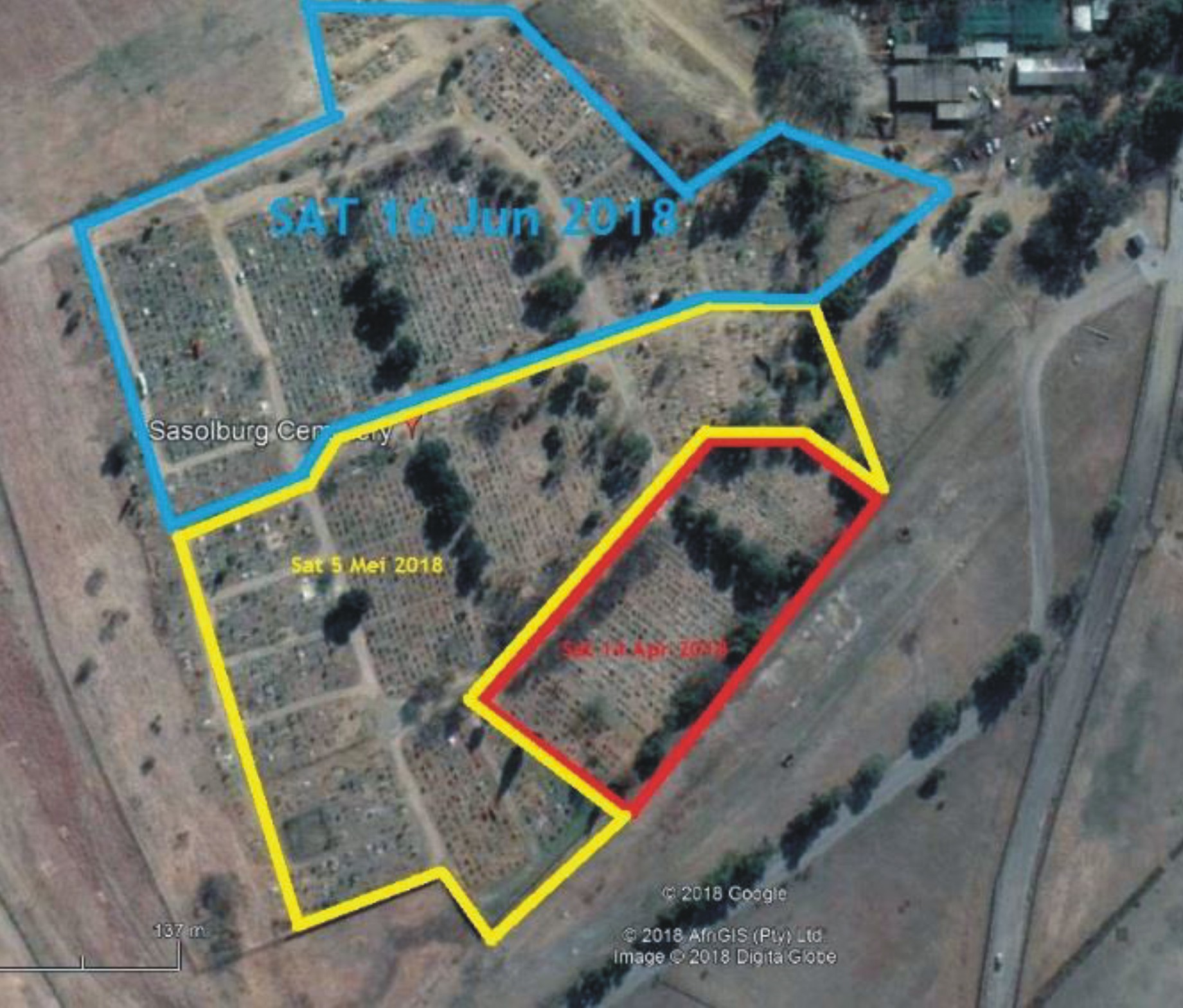 July: Training in July
We ran the following training session:
Nico Muller Family Tree Training namely Legacy. He started at the basics and moved on to the more advance features of this program.
Hendrik (Pottie) Potgieter File Creation and File Organizing. A very valuable asset to have when one starts with genealogy. Again, he started at the basics of file creations moving on and sharing his very useful ways of how to organise ones data.
Wilma Jansen van Vuuren Sources. How to correctly note your sources, the different types of sources and how to identify them.
Germaine Smith - Family Search and NAAIRS. Updated manuals were handed to our members on how to use both of these. We also went through how to use Cornel Viljoen Excel Cape Register.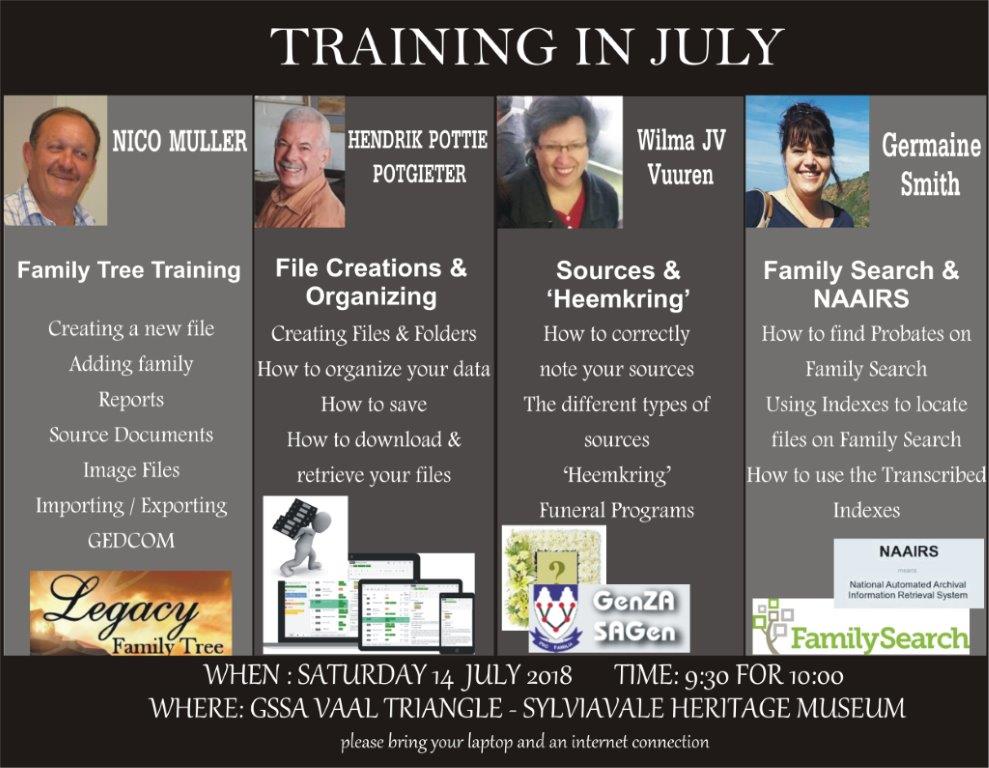 August: Annemarie Carelsen Pretoria Museum
To me the highlight of our year so far. Annemarie has been a curator of the National Culture and Historical Museum in Pretoria since 1982 and what a wealth of information and knowledge she has indeed. We were lucky to have her for a double session.
Firstly, she spoke about the more than 200 small museums in SA and what their value to the genealogist is. What to look for and how to get the most out of items that may not always be in plain sight.
Our second session had her take us on a journey through the ages of historical clothing and identifying these eras by the dress code. One needs more than a session with this very interesting guest speaker. I think what we enjoyed the most was her willingness to share.
September: Isabel Groesbeek's 11th Genealogie & Familie-Erfenisfees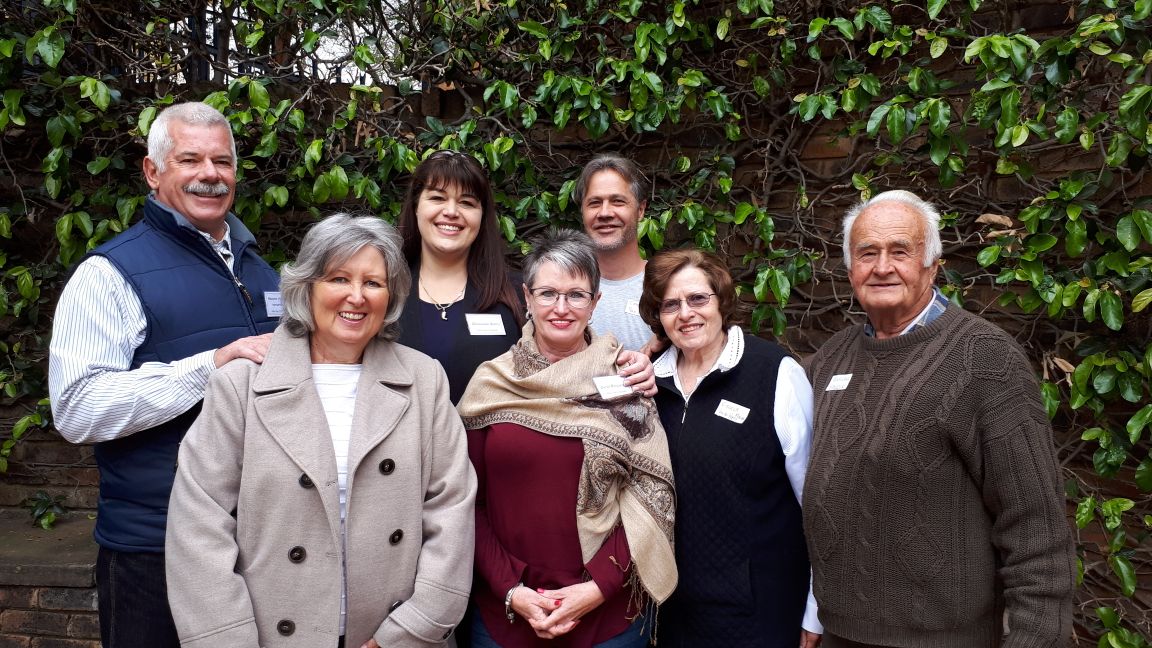 Our branch meeting was replaced with an outing to this year Genealogie & Familie-Erfenisfees held in Pretoria. Seven of our members attended and for some it was a first time.
There was talk of the Vaal GSSA also having a table at next years event watch this space is all I can say!
Front: Wilna van den Berg, Cathy Potgieter, Engela & Wolfie Spalek
Back: Hendrik (Pottie) Potgieter, Germaine Smith, Casper van Wyk
October: Movie & Discussion Afternoon
Our first movie afternoon saw us gathering with popcorn, chocolates and drinks to watch the newly released Krotoa. It was something new for all of us and was well received by the members. We did however run out of time to have an in-depth discussion and critic our movie, but will make time again next year for another movie afternoon.
November: 3 Museum visits with Annemarie Carelsen.
Our first stop was Smuts Museum Irene where were met by Annemarie Carelsen and given a private tour of this old historical building. A Smuts house visit is not complete without scones and tea under the trees!
Next stop Hervormde Kerk Museum in Gezina once again a private tour with her expert knowledge guiding us through all their artefacts. We ended our day at the Engelenberg House Collection in Acardia . A spectacular day and our thanks to Annemarie for her time and for sharing her wealth of knowledge with us.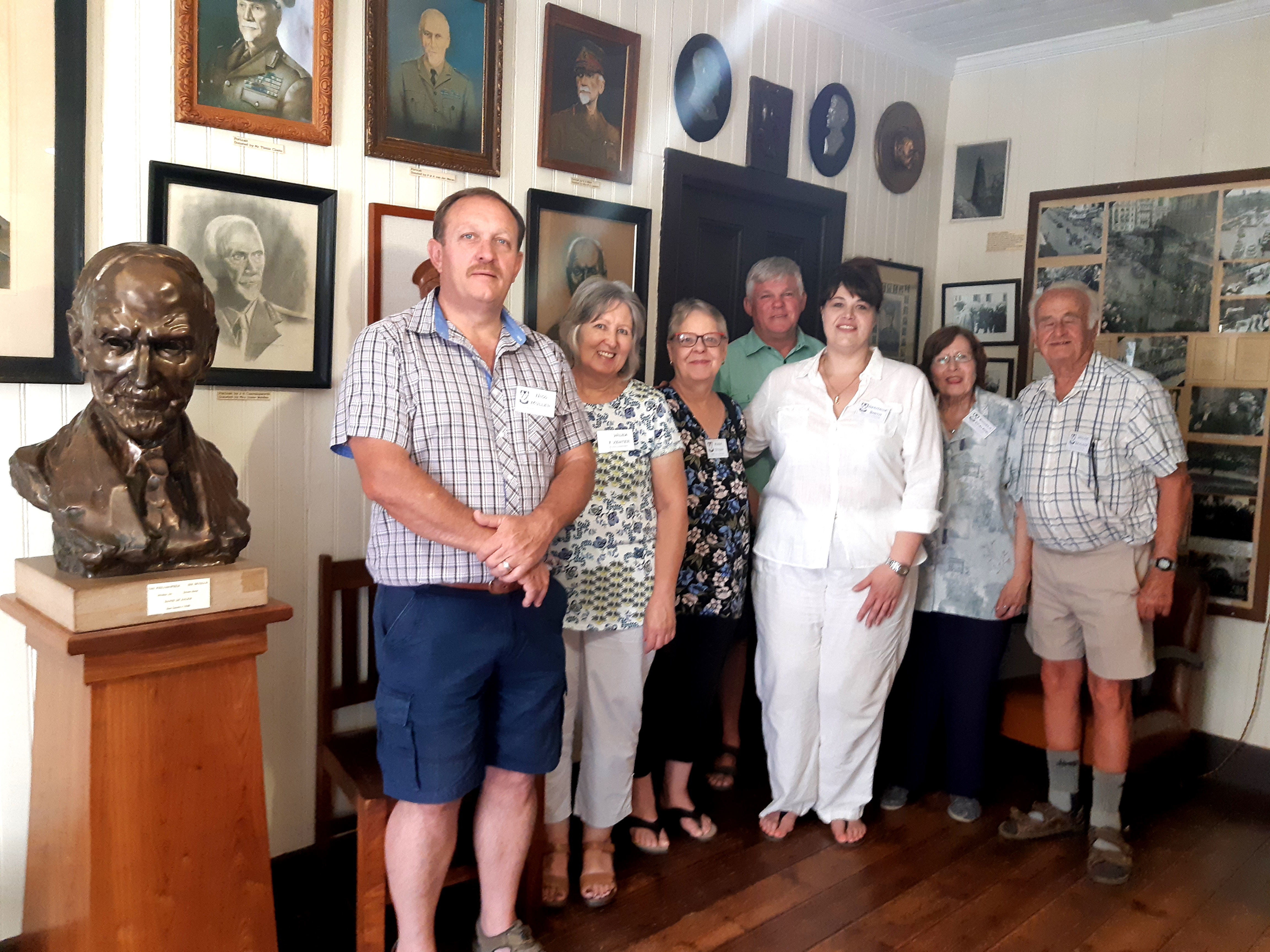 Nico Muller, Wilna van den Berg, Kobie & Gys Stroh, Germaine Smith Wolfie & Engela Spalek
December: Spit braai under the trees at Sylviavale
We closed off our year with a spit braai under the trees at Slyviavale Heritage Museum. An event enjoyed by many of our members each year end. We welcomed Annemarie Dreyer and Rentia Landman from the Pretoria branch, who joined us at this wonderful get together.