13 July 2019 Branch Meeting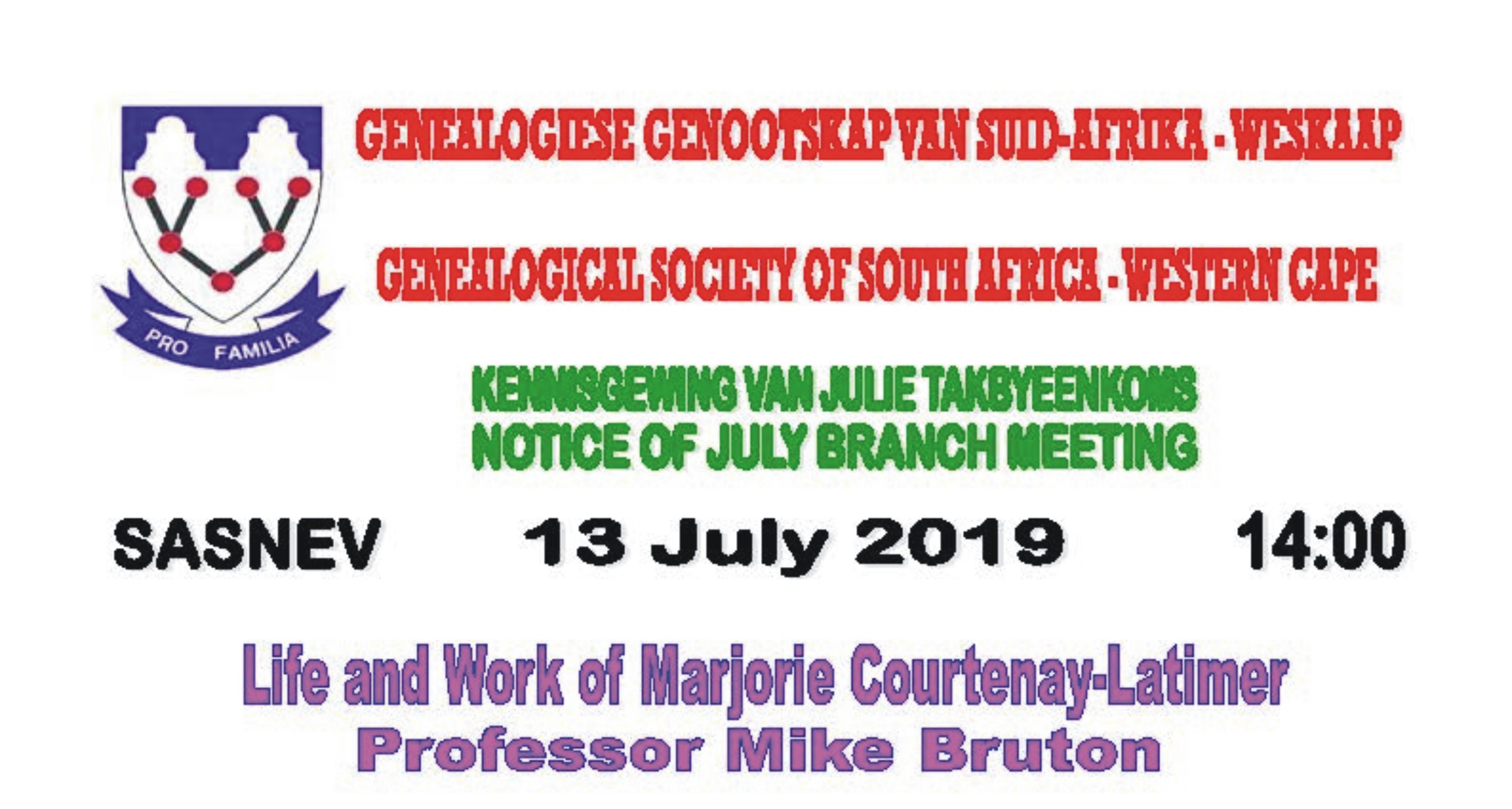 Dear member,
Marjorie Courtenay-Latimer was the first director of the East London Museum and an important pioneering scientist and conservationist. Mike Bruton, who knew Marjorie since childhood, has written the first biography of her fairy-tale life, in many ways stranger than fiction. Although she is best known for her role in the discovery of the first living coelacanth, Marjorie also achieved international ac-claim for many other discoveries and achievements. While researching her life story, Mike was also able to construct a genealogy for the Latimer family, which led to the discovery of a few surprises and even some family scandals. Marjorie lived a story worth telling and her life is a classic example of the triumph of the human spirit over adversity.
Professor Mike Bruton was born and educated in South Africa, where he obtained his PhD degree from Rhodes University. He initially followed a career in marine biology but, over the past two decades, has focused on sci-ence centre and museum design and development, the psychology of learning, and the history of Islamic science. He has received many international awards and honors, including the Fellowship of the Royal Society of South Africa (1984), Chevalier dans l'Ordre des Palmes Académique from France (2001), Lifetime Achievement Award from the National Science and Technology Forum, South Africa (2001), and an Emeritus Professorship from the University of Cape Town (2004).
ADDRESS/ADRES CONTACT/KONTAK WEB FACEBOOK
SASNEV Simone Kay 0845925935 www.genza.org.za GGSA Wes-Kaap
Central Square/ Phil Beck 0824677805 www.gssawc.co.za Non-profit Organization
Sentraalplein, Pinelands
Lede word herinner dat die takbiblioteek is oop voor die aanvang van takvergaderings.
Besoek gerus die biblio-teek