The van Wijk Project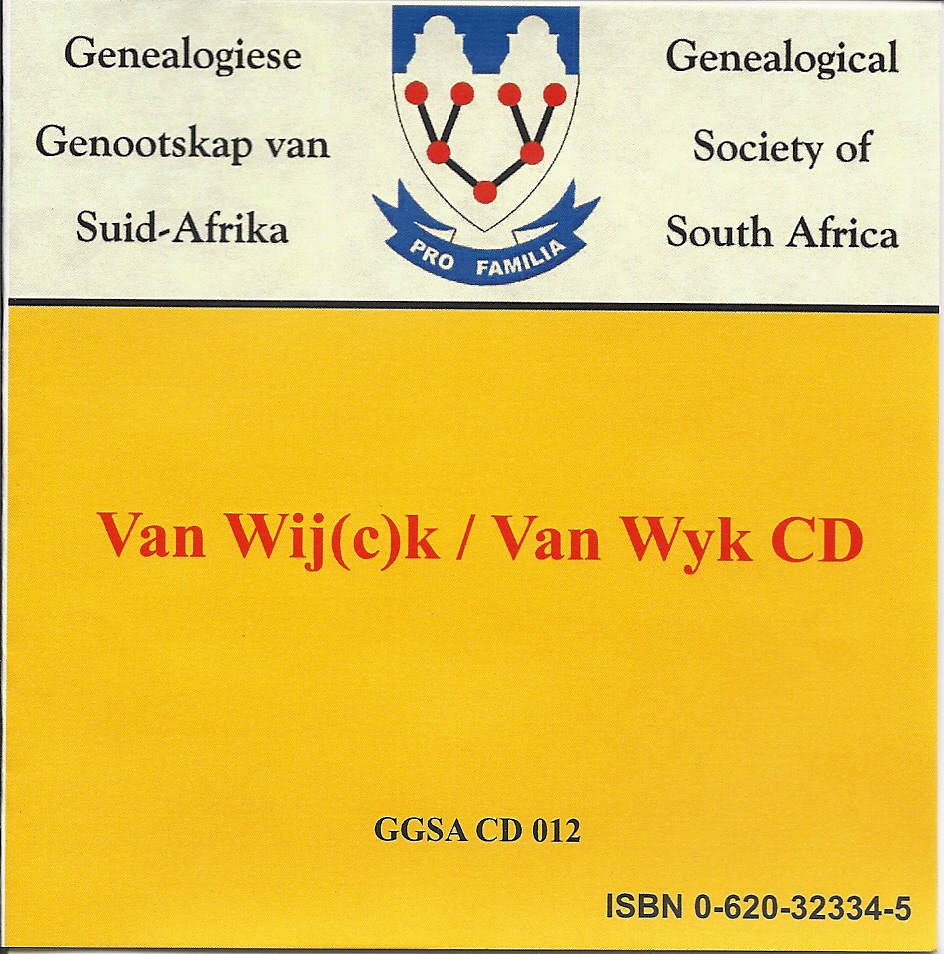 The van Wyk Project of the Northern Transvaal Branch of the GSSA finds its roots in the research that was originally done by Philip van Wyk. He initially started off with the van Wyk families of Kimberley, Hay, Vryburg and Gordonia areas. His sources included death notices and baptism records of these areas. He also consulted the Voortrekker baptism records and a list of Anglo Boer War casualties.

After his death the Northern Transvaal branch of the GSSA consulted with his family and it was agreed that the branch could edit the information and prepare it for publishing. At an Annual Geneneral Meeting of the branch in 1996 it was decided that Johan van Deventer would be the first editor. The original manuscript of 85 pages was edited and computerised. A total of 4600 names were added and this was supplemented with van Wyk names supplied by members of the branch and other interested researchers. Another approximately 1000 names were added.

Unfortunately Johan van Deventer passed away and Barend Venter became involved. He imported the data into the genealogical computer program Family Origins. Many duplicates could be removed in this process. Then Henri Schoeman became involved as the Van Wyk Project coordinator. The database has now grown to almost 15000 individuals. The 1984 Voters roll was used and with the assistance of a number of motivated branch members all the Van Wyk death notices of the Transvaal up to 1976 were recorded. The database now stood at almost 50000 individuals. Due to health reasons Henri Schoeman could no longer work on the project.

The project now became the responsibility of Isabel Groesbeek, a keen and professional researcher. Using her computer skills, fault lists were compiled and corrections were applied as necessary. A number of researchers contributed to the database. Claudie Jooste recorded the Free State estates, Ferdie van Wyk researched the Eastern Cape van Wyk's with specific references to the descendants of S. J van Wijk of Tarkastad, Ludwig Döhne photographed hundreds of van Wyk headstones thus making valuable information available. The research Richard Ball of Norfolk England and Fanie van Wyk of Pretoria resulted in greater clarity regarding the first few generations of the van Wyk family in South Africa.

Isabel Groesbeek is still the coordinator of the project and under her leadership further research will be conducted. A third version of the Van Wyk Family of South Africa has been published and can be ordered from any branch of the GSSA.