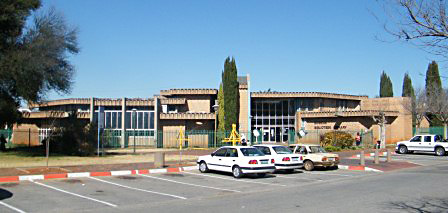 The Northwest Branch is a dynamic branch where beginner, as well as experienced genealogists are encouraged to share their passion for family history.
The Northwest Branch is situated in Potchefstroom and serves mainly the North West Province. The Branch was founded in 2004, July 6th with a membership of 12 individuals. Membership has since than grown to a total of 60 individuals. Members and interested parties convene monthly at 19:00, except for the months of January, July and December, at the Potchefstroom Museum (corner of Wolmarans and Sol Plaatjie Avenue).
The Northwest Branch aims to equip members with the skills to conduct genealogical research and experts from all over the country often address members on a wide variety of subjects of genealogical interest. New members are shown the ropes with regard to consulting the various genealogical sources and by excursions to relevant archives and the LDS-centre. Beginner courses in genealogical research are also provided. Branch members do not only receive, but contribute to genealogy by photographing cemeteries and making the data available.
The Northwest Branch could not have found a more convenient site for its library than the Potchefstroom Museum. The branch library provides members with access to more than 150 family registers, more or less 5000 funeral notices and the Museum's collection of historical documents. Local newspapers, published as early as 1905, photographs and maps of considerate historical value and publications on the local history of Potchefstroom and South Africa (for instance the Boer War and the Great Trek) are at members' fingertips. For an updated version of the the bibliographyThe Branch's library at the Potchefstroom Museum is open weekdays from 9:00 to 13:00 and 14:00 to 16:30 and no entrance fees are required.
Genealogical Sources:Potchefstroom Museum Admission is free. The Library receives genealogical queries daily and this is reponded to by knowledgeable museum staff members and branch members. Enquiries can be directed to West
The Branch's quarterly newsletter, Famnea, is published in February, May, August and November (see latest publication of newsletter). The newsletter provides members with the opportunity to contribute articles about their family research or other related and interesting topics. The editors give preference to articles with subject matter relating to the Northwest Province.The latest edition of Famnea can be downloaded at this link Famnea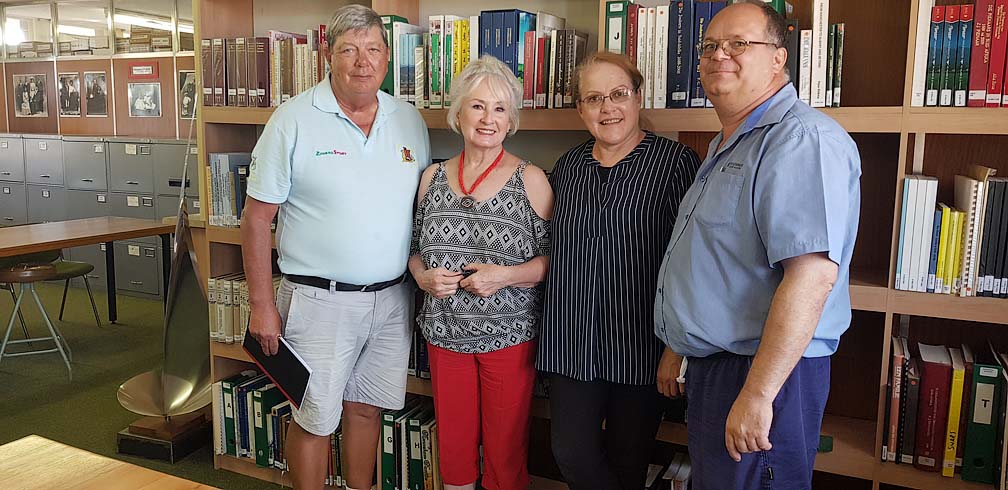 The 2019 Committee:
From Left to Right: Danie Meintjies: Ondervoorsitter/Vice Chairman | Esther Visser-Stieger: Redakteur Famnea/Editor Famnea
Elmarie Weyers: Sekretaris/Secretary /Tesourier/Treasurer | Dirk Bloem: Voorsitter/Chairman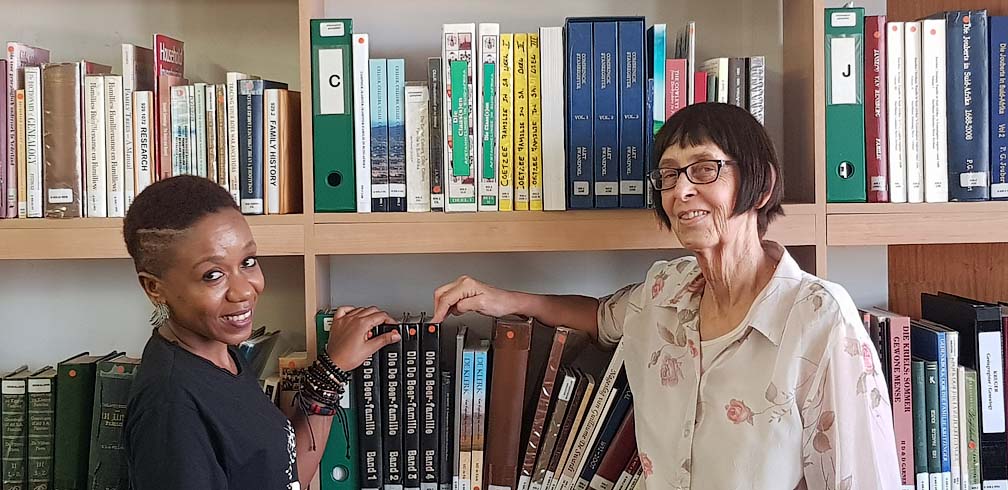 Biblioteek-Assistente | Library Assistantants:
Left to Right: Lu Makhathini – Museumbibliotekundige
Jeanette Nienaber, Hoof van die Naslaansentrum van die Potchefstroomse Museum