Northern Transvaal Branch enters Cyberspace
On Saturday, April 9 a new milestone was reached at the Northern Transvaal Branch. On Saturday morning, about 40 of our members attended a training session. Armed with note pads and laptops, they listened and participated. The training was presented in three sessions.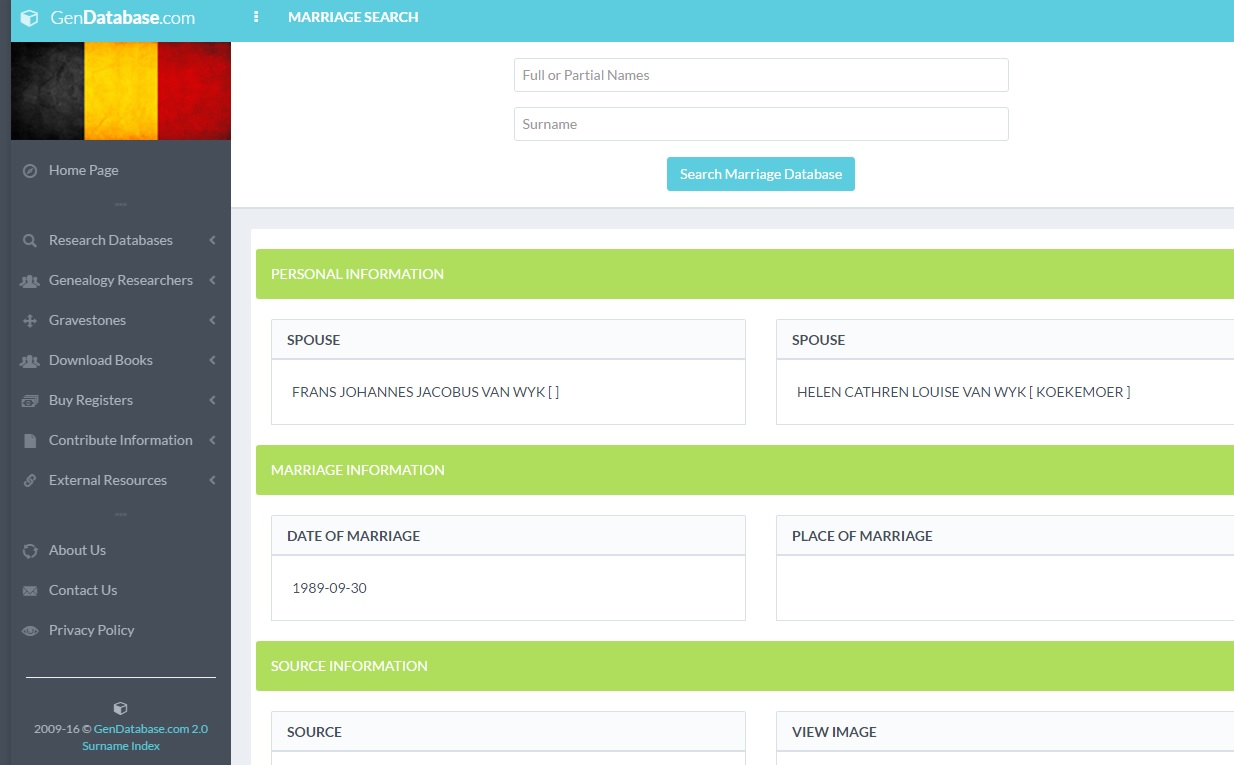 Otto Diedericks demonstrated to members what is available at GendataBase. Prior to the the training session the N-Tvl treasurer bought a week's credit at GendataBase to enable us to do the demonstration. WIFI is available in the art gallery of the Voortrekker Monument, we could therefore log on to the database. Otto demonstrated the various elements of the database by going online. Here is an example of a marriage information. (The photograph is a smaller version of the actual image of the original marriage information.)
Next, we investigated the utilization of the Familysearch.org website. By making use of links compiled by Linda Farrell, Ferdie van Wyk demonstrated how one can find amongst others, estate documents.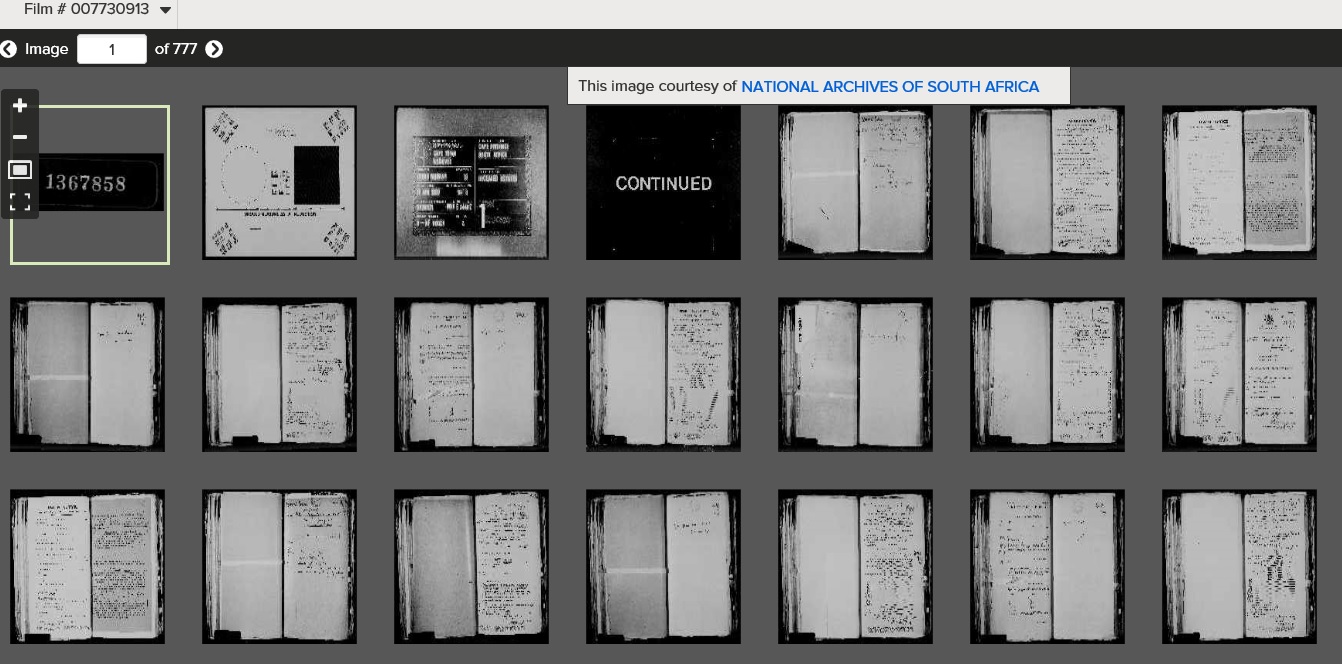 One start off by searching for a death notice (DN) on NAAIRS, in this case we looked for Christoffel Hendrik van Wijk. The DN was no 457/1917. By making use of the following link "Cape (KAB) estate files, SOURCE MOOC (other years) https://familysearch.org/search/catalog/331262?availability=Family%20History%20Library we were able to locate the applicable LDS film roll. On this particular film, there are 777 images. By a process of elimination, DN 457 was traced and the estate files perused.
During the 3rd session Leoni Barnard shared the secrets of Facebook with the attendees. Those with laptops could follow step-by-step how install Facebook on one's computer, how to log in, how to make friends, how to send messages and post pictures and how to share posts with your friends. Leoni also demonstrated how one can use the powerful message ability to communicate on a personal level with friends.
It was a fruitful morning
Linda Farrell compiled a list of links in References found on NAAIRS that may be online by using www.familysearch.org. Click here to see the list For best results us Internet Edge (Internet Explorer)
Thank you Linda for allowing us to publish your list.