Dear member,
Are you proud of your origins? Do you have any interesting artifacts like documents, photographs, clothing, gadgets, toys, obsolete technologies and any other memorabilia that you would like to share with everyone?
If so, you are most welcome to exhibit these at the meeting of the 8th June. Let us make this exhibition something that everyone will remember fondly!
Here is an example of an exhibit at last year's Bring and Brag!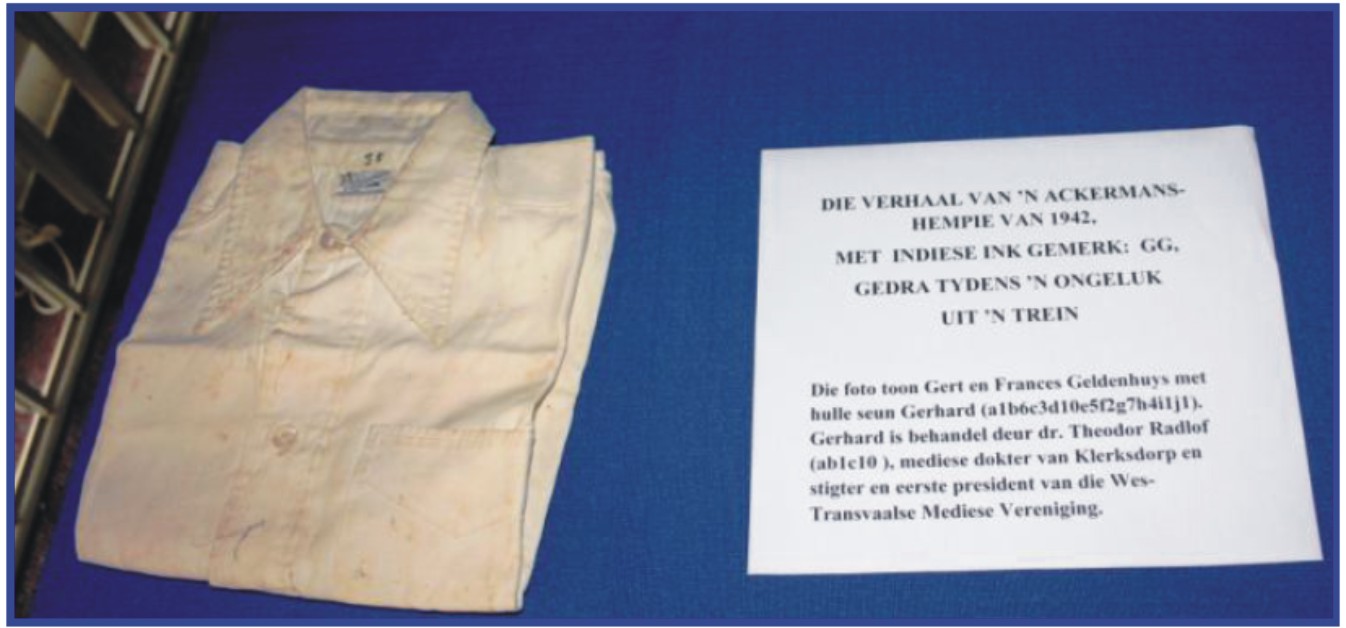 ADDRESS/ADRES CONTACT/KONTAK WEB FACEBOOK
SASNEV Simone Kay 0845925935 www.genza.org.za GGSA Wes-Kaap
Central Square/ Phil Beck 0824677805 www.gssawc.co.za Non-profit Organization
Sentraalplein, Pinelands
Lede word herinner dat die takbiblioteek is oop voor die aanvang van takvergaderings.
Besoek gerus die biblio-teek