Cemetery Recording Project Outline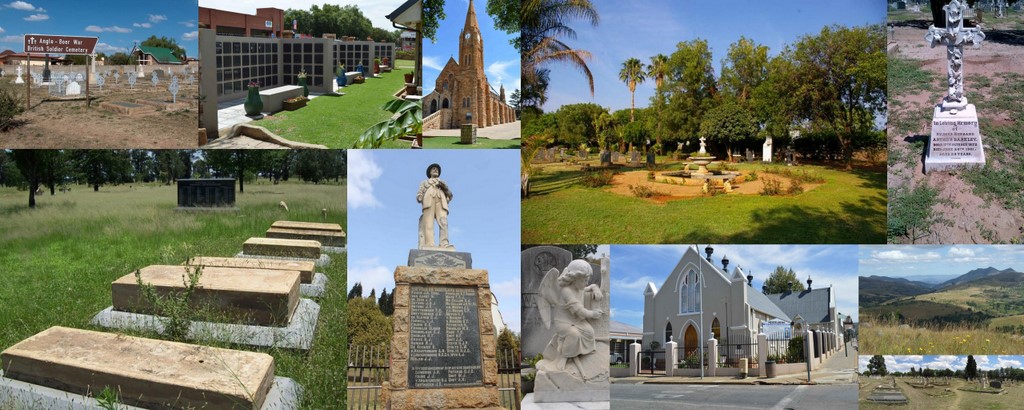 Updated - March 2019_0
Mission
To preserve the genealogical information contained in cemeteries of South African interest and make the information accessible to genealogical researchers.
Scope and objectives of the project
The Project is an initiative of the Genealogical Society of South Africa , a non-profit organisation manned by volunteers
The aim is to preserve information by the collecting, recording, processing and safekeeping of cemetery data. This is achieved by recording the genealogical information, including birth, death and burial data plus any personal historical data (e.g. occupation, marriage or any other family relationships) contained in the cemetery data.
The data is collected from all cemetery type sources, including headstones, burial registers, memorials and cremation plaques.
The project covers all cemetery data of South African interest, inside and outside of South Africa.
A prime focus of the Project is the collection of information from the very many farm cemeteries that exist throughout SA. These have no burial registers and the headstones are more subject to neglect and damage than the town cemeteries (which are also under threat).
Credit and acknowledgement will be given to Recorders.
The Project is organised in two parts:
1 The GSSA Cemetery DVD Project
The DVD Project transcribes name information from various sources (headstones, memorials, registers etc) and publishes this annually as an Index in DVD form. The Index is searchable by name, cemetery etc; DVD 17 published in March 2019 contains 934,920 names from 3159 cemeteries.
In addition to Cemetery Recording efforts at the various GSSA Branches, we have a large number of individuals who record data and assist with data processing.
The DVD can be ordered from the GSSA at Hierdie e-posadres word van Spambotte beskerm. Jy moet JavaScript ontsper om dit te lees. , OR on-line via the eGSSA web page http://www.eggsa.org/sales/eshop_e_dc.htm - enter the Shop, go to Original Records, select item (Cemetery Recording Project DVD edition 16 (2018)
The DVD Data Coordinators are Peter and Beverley Moss: Hierdie e-posadres word van Spambotte beskerm. Jy moet JavaScript ontsper om dit te lees.
Work is in progress re publishing the DVD data on line.
2 The eGSSA Cemetery Photo Project
The GSSA webpage: Other Project features of interest are:
Please also visit the GSSA homepage www.genza.org.za for further information. Select the required tab for PROJECTS / Cemetery Project.
The DVD Project area contains various reports giving the status of the cemetery recording effort, which cemeteries have been recorded, etc. This cemetery recording status is recorded in excel files on the web page, go to Projects / Cemetery Recording / Cemetery DVD Updates and Reports. http://www.genza.org.za/index.php/en/cemetery-dvd-updates-a-reports These files are updated monthly.
The GSSA Google Earth Cemetery Initiative
The Cemetery Index is used to manage the recording effort and correlate data between the DVD and eGSSA projects. It contains 3 main areas:

Cemetery names, including CemID, where we use the farm name / number as found on the 1:50000 maps of SA. There can be more than 1 cemetery location on a farm (see 3.)
Documents, including DocID, which tracks recorder and submitter names, dates entered, etc. There can be many documents for a single cemetery, due to revisions, updates etc..
Cemetery locations, including GPSID, which contains the GPS coordinates, links to eGSSA photo albums, etc, and provides data for the Google Earth Cemetery Initiative. There can be multiple cemetery locations on a farm.

Cemeteries

6161

Documents

7589

Cemetery Locations

7282
We request that recorders send in headstone photos, or provide a transcript of the headstone information (preferably in our standard excel format which saves time at our end, now included in the DVD), and also provide GPS coordinates with a view photo of the Cemetery.
Photos can be saved on DVD and posted to us, but we encourage the use of Dropbox which is much quicker and easier.
If you are interested in helping with photographing and transcription of Cemetery Registers, or addition of captions to headstone photographs, please contact Peter Moss at Hierdie e-posadres word van Spambotte beskerm. Jy moet JavaScript ontsper om dit te lees. or Riana le Roux at Hierdie e-posadres word van Spambotte beskerm. Jy moet JavaScript ontsper om dit te lees.
If you are interested in helping with recording work, data processing or any other aspect of the Project, please contact the Coordinators noted above for further information.
Thank you for your interest
The Cemetery Recording Team