Projects
Article Count: 2
These are the current projects being organised by the GSSA and its branches.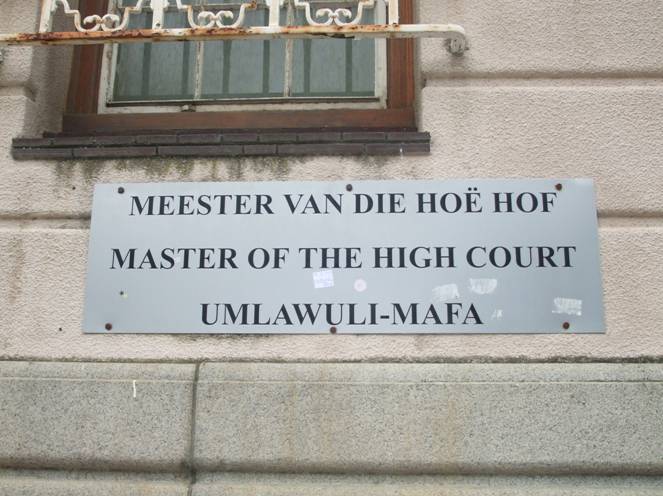 The digitization of the Index to the Cape Master's Office Estate files was a project undertaken by the GSSA a number of years ago, under the leadership of Albert Semmelink.
The searchable database will appear on this website soon.
Welcome to another joint project of GSSA in collaboration with SAGenealogie Gespreksgroep (SAGen). The Collection of Church Photographs, previously hosted on FOTKI, has been transferred to the new GSSA website and will be built up as a joint collection of both organisations.
With this project we not only strive to preserve part of our cultural heritage, but also part of our architectural heritage and it's development over time. The more information we can amass in relation to each church or place of worship, the more valuable a source of reference this webpage can become.
The photographs have all been indexed and arranged alphabetically within provinces according to city/suburb/town/village, congregation/parish and denomination. This makes it easier for the researcher to locate the data. Churches are fully searchable using the Search Engine.
CODE OF CONDUCT
If you submit a photograph or information about a church or place of worship, obtained from another source like a book or website, please make sure to supply the name of such source(s).
Hobbie Stoffberg
(Co-ordinator)
This email address is being protected from spambots. You need JavaScript enabled to view it.
Welcome to the Collection of Funeral Programs!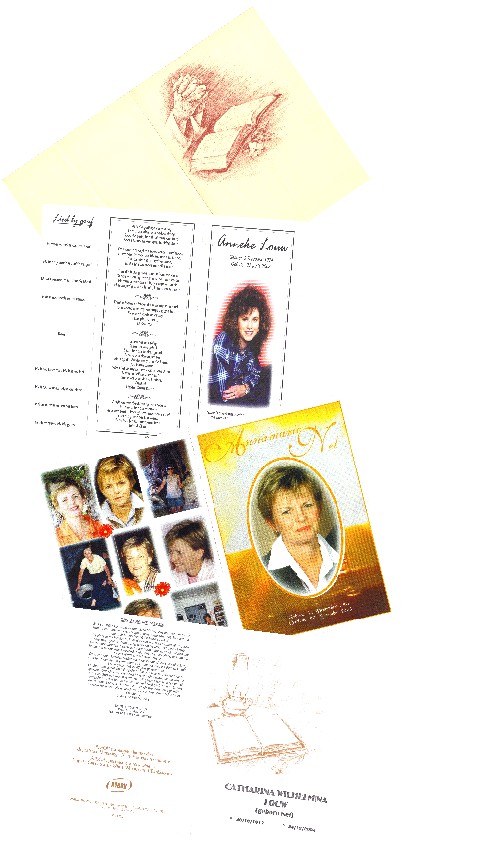 In loving memory this collection / album is dedicated as a tribute to Family and Friends who made a difference to us.
Funeral Programs is a joint project of GGSA and SAGenealogie Gespreksgroep (SAGen) with GSSA acting as host for the Collection of Funeral Programs on the GSSA website.
The collection of Funeral Programs was originally started in 2005 by SAGen. The owners of SAGen, kindly gave us permission to transfer the Funeral Programs to GSSA.

CODE OF CONDUCT
When Funeral Programs are submitted to GSSA for publication, GSSA automatically assumes that the contributor has obtained the necessary permission / consent from the family concerned.
GSSA does not accept any responsibility to obtain permission / consent from families concerned before publishing Funeral Programs submitted by individual contributors.
An embargo is placed on publishing any Funeral Programs within one year of Date of Death. In the meantime, please submit Funeral Programs for which permission was granted / obtained to:
These will be processed but will only be available to the public after one year from Date of Death.
WHY FUNERAL PROGRAMS?
The obituary funeral program is vitally important as it contains real world data that can be used for genealogical and historical purposes.
The collection provides extensive genealogical information about the deceased, including birth and death dates, maiden names, names of relatives, past residences, and place of burial. Alongside this genealogical information, the obituaries provide a rich source of local history.
The Funeral Programs have all been indexed and arranged alphabetically, which makes it easier for the researcher to locate the data. The data is also fully searchable on the Search Engine.
Should you have more Funeral Programs to contribute, or if you want to assist with the labelling process, please contact the project co-ordinator.
Wilma Jansen van Vuuren

When our volunteers were recording cemetery information they often noted the "GPS" coordinates of the cemetery, in the early days by using the 1:50000 map series and then, more recently, by hand held GPS. Thus the Cemetery Recording Project built up a database of cemetery location information. The development of free internet based mapping systems such as Google Earth™ provides a useful platform for visual display of coordinate information, and adds to the range of research services available for genealogists.
To promote and facilitate interest and research in genealogy and family history to present members, to the genealogical hobbyist and to all members of the public who may be interested in genealogy and/or family history.
To promote general understanding of Genealogy and its value, to understand and maintain professional status and dignity for genealogists amongst members of the Genealogical Society of South Africa and the general public.
To encourage the observance of the highest standards of research by members of the Society.
To provide a wide range of educational courses, research programmes and services for the general benefit of GSSA branches and members, as well as any other service or assistance as may from time to time be decided upon by the National Council of the GSSA.
To encourage and develop links with Family History Societies.
To establish and maintain contact with like minded Societies throughout the world.
To establish a certification program to promote the reliability, professionalism and integrity of all South African Genealogists and Record Researchers.
To assist in the preservation of all genealogical records and memorabilia
For article using the tab plugin
We serve a community of dedicated amateur family researchers. No one that has not yet started with genealogical research can imagine the passion, the determination and the great exultation that the genealogist experience when achieving a breakthrough and a final link is made to complete a family line. It is an experience of a lifetime.
But for us it is more than just a family register. The family register can be augmented with the family- and cultural history of the time. Actual experiences of family groups especiually in remote areas could be an indication of political, religious and cultural values of that time. This may be completely lost to later generations if not recorded in the family register.
The advantages of joining the GSSA are numerous. One becomes part of a family of like minded researchers with vast experience and one can interact with them on a personal level. You know that you can call on the help of people that is supportive and accomodating. One gains acess to research and educational resources and remain up to date with developments in the world of genealogy. You get the opportunity to go on outings to sites of genealogical significance and listen to experts in the research field. Perks include discount on genealogy books, dvd's and cd's.
We would like to welcome you to our home.
News
Article Count: 1
Die Genealogiese Genootskap van Suid-Afrika
Die Voordele van Lidmaatskap!

Beskikbaarheid van navorsing en opvoedkundige hulpbronne

Afslag op genealogie DVD/CD's, boeke en ander publikasies

Blootstelling aan interessante praatjies en uitstappies

Bly op hoogte van genealogiese ontwikkelings

Persoonlike interaksie met ervare genealoë
Branches
Article Count: 0
The newly establishe Southern Cape Branch
The Diamantveld Branch is the new branch of the GSSA to be established in Kimberley, Northern Cape on 3 March 2013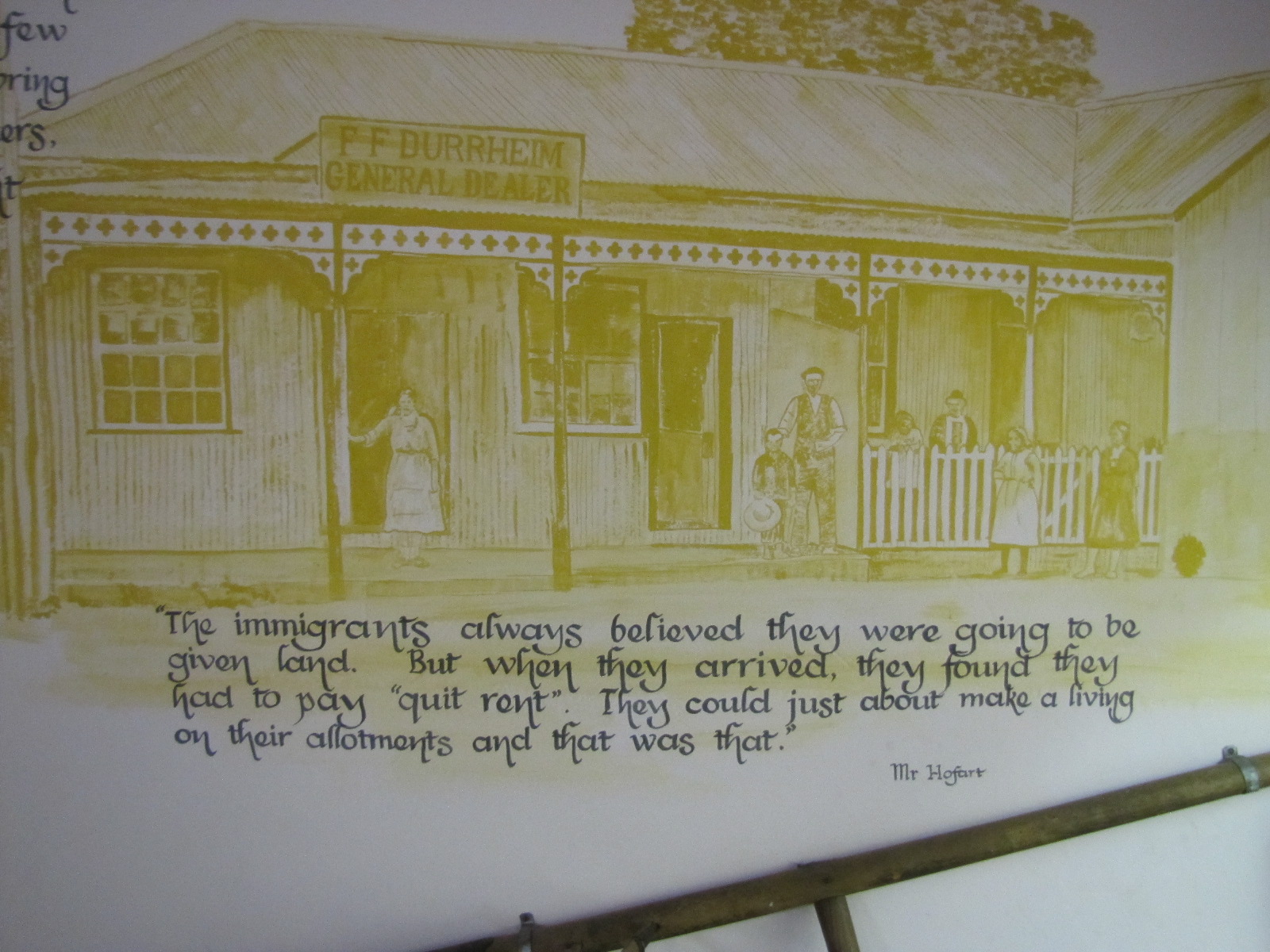 The Eastern Cape Branch of the Genealogical Society of South Africa officially joined the fold during 1982. The first general meeting of the Branch at which minutes were taken was on 13 January 1982. The East Cape Branch of the GSSA is located in Port Elizabeth. The branch serves the Eastern Cape and surrounding areas.
Port Elizabeth has a history going back many years before the arrival of the 1820 British Settlers.
In 1799 a fort was built by the British and soldiers garrisoned there for the protection of Algoa Bay from attack from the sea. Even before that Frederick Korsten lived on his beautiful manorial estate which was a haven to all weary travellers. The committee for 2014 was elected during the March 2014 meeting and can be seen here.
An interesting development in the Eastern Cape is the number of separate groups which have sprung up in a number of small towns around the Eastern Cape, which are not affiliated with GSSA. A regular monthly meeting is being held with a group of researchers from Grahamstown, not all of whom are members of GSSA. Visits are also planned for Port Alfred and Uitenhage and any other town that contacts us. An English group specialising in the United Kingdom, for which the the contact person is Liz Eshmade, who may be contacted by email at This email address is being protected from spambots. You need JavaScript enabled to view it..
Our meetings are open to the public and are conducted every third Monday of the month in the Lolly Shtein Hall at the Laubscher Park West Retirement Complex in Villiers Road, Greenshields Park. Meetings start at 19h30. A variety of speakers address the meetings on a wide range of the aspects of life surrounding our families and the era in which they lived and also on specific surnames.
East Cape Branch publishes a quarterly journal called "Chronicles." Should one wish to contact the Branch per snail mail, the postal address of the branch is P.O.Box 1183, Port Elizabeth 6000.
The This email address is being protected from spambots. You need JavaScript enabled to view it. of the Genealogical Society of South Africa is based in Pietermaritzburg, the capital of Kwa Zulu Natal and the location of the Pietermaritzburg Archives.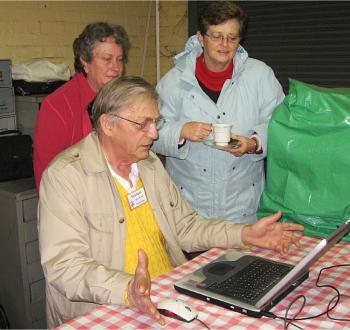 The branch is currently under the curatorship of the Natal Inland Family History Society (NIFHS).
NIFHS/GSSA meets on the first and third Wednesday of every month (except third Wednesday of December and the first Wednesday of January) at 7:30pm, at the Natal Carbineers Drill Hall in Geere Street, Pietermaritzburg.Extensive research sources (including many early copies of "The Natal Witness") are available to researchers at all meetings and monthly speaker evenings are held where topics range from pure genealogy to local history on the third Wednesday of the month.
Members have a wide range of genealogical interest of settlers to Natal including those from St Helena and from India.
We are fortunate to have members who are specialists in their respective fields, such as Shelagh Spencer on early British settlers, Dr. Krish Moodley on Indian settlers, Dr Mike O'Connor on Irish ancestry, Tessa King on Eastern Cape settlers, to name a few.
First Wednesday of the month from 7:30pm; Library will be opened.
The Chairman is willing to open the library at other times on request.
A Trubute to Val Ward
Died on Thursday 10th March 2016. She'd been suffering from cancer which was diagnosed late in August last year. Val became a member of The Natal Inland branch of The Family History Society in 2005 and this year was made an honorary member.
Val was born in Durban and schooled there, lived in Hong Kong and England and as an archaeologist, in and out of the field, was extremely well travelled. She returned to South AFRICA in 1980 when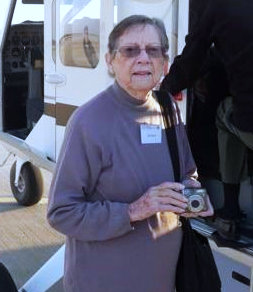 she was offered a position at the Natal Museum in Pietermaritzburg. She was involved with an extraordinary amount of research and the management of collections during those years and even after her retirement in 1998.
Even now she has an article in production, which her co-author Justine Wintjes will take through to publication this year. Val's other published work starts with a 1979 book titled 'Stone Adzes of Hong Kong' (She lived there for 5 years in the 1970's) . Through the next 30 years she wrote articles covering Rock-Art, Stone Age and historical material related to Kwa Zulu Natal.
Val was a life member of the South African Archaeological Society and served many years on the Natal branch committee. In 1999 the Society awarded Val its President's award, given for exceptional service to archaeology. In her retirement she was contracted to capture the Museums entire site-record database of some 6000 sites in KwaZulu-Natal, in electronic format. The data base is now available on the national SAHRIS heritage system and is just one example of Val's remarkable contribution to our knowledge of the South African past.
After she retired in 1998 she began an intensive sixteen years of genealogical research, making eight trips to England to do further research. In 2014 she completed MY ROOTS in six volumes, detailing her ancestors.
We have been given a copy of her comprehensive 'Autobiography' which was recently printed and some members will know about the enormous amount of Genealogical research she had completed, not only about her own family, but for many other people.
Over the years Val was regularly asked to give talks to our Society on some aspect of her genealogical research and the ones based on her trips overseas and visits to the Kew Archive in London were really special. I remember the fascinating talk she gave about Stone-Age sites around our City. She was always very willing to help other researchers and was a regular at our Archive events.
Val kindly donated a large number of books and her personal research material to The Family History Society which will be of enormous benefit to our members.
She will be sadly missed.
John Deare
(Click on the Image to enlarge)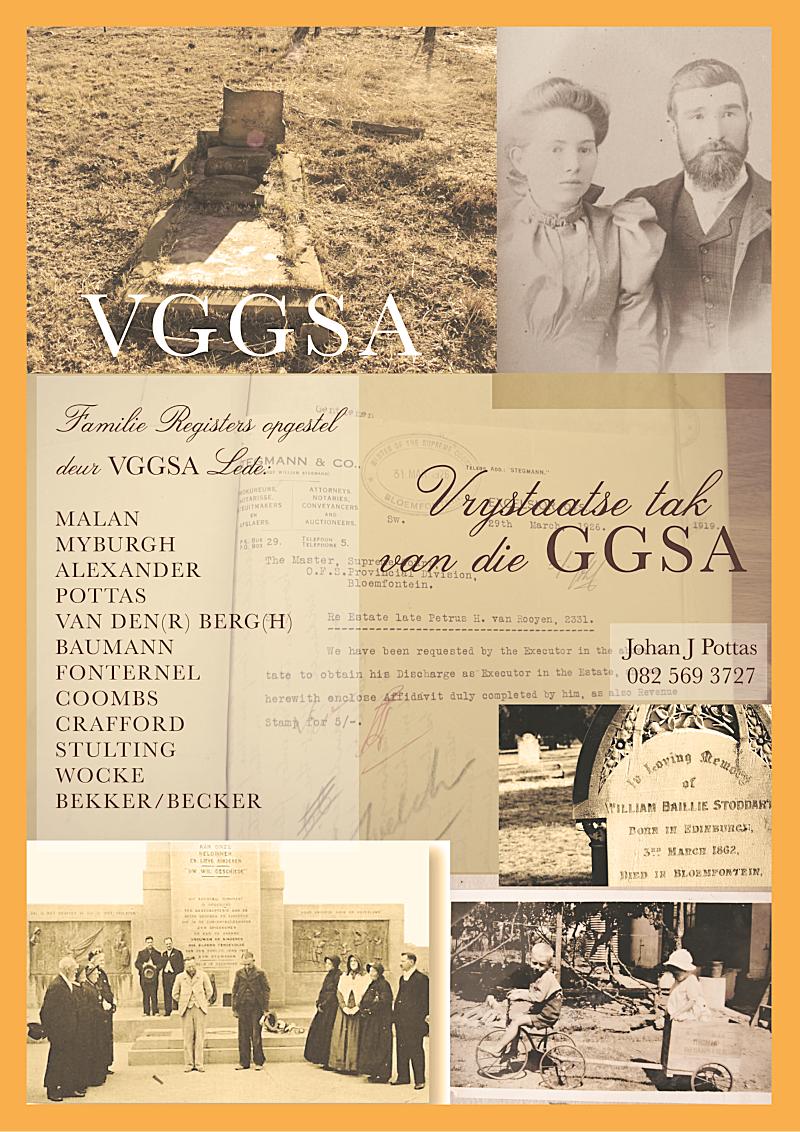 The branch is located in Bloemfontein, the City of Roses in an environment that is conducive to genealogical research. Numerous historical buildings create an atmosphere where the family historian can drown himself in historical documents of inter alia, the Anglo Boer War Museum. In 2010 an Agreement of Cooperation, whereby the GSSA represented by the Free State and the Museum would render support to each other, with various projects, was signed. This led to records such as the Cape and Natal Prisoners of War name lists, the call up lists of burgers for commando service, the names of all the Free State burgers being taken prisoner and sent to numerous off shore POW camps, etc. became available.
The branch meets every second Monday of each month at the Anglo Boer War Museum where topics of genalogical relevance are presented.
The branch is proud of the publications of members and former members of the branch. Some examples include: The Malan's of South Africa by Hecules Malan
1998/9; The Jordaan's in South Africa by M. J.S Jordaan; The Van den(r) Berg from the Cape to Witkraal, Petrusburg, by J.J. Pottas 2005 and more.
The branch members are ready to support newcomers and provide guidance to members that may struggle with particular research problems. Interested members of the public are welcome to join GSSA and can get in touch with the branch secretary. Details can be found in the team members section on this page.

The Vaal Triangle Branch is located at the Sylviavale Heritage Museum, 14 Vaal Drive, Sylviavale Agricultural Holdings, Vanderbijlpark and serves the Meyerton, Sasolburg, Vanderbijlpark and Vereeniging areas. Anyone who would like to attend our meetings are most welcome.The Branch has 25 members who meet every second Saturday of the month. In December we have our year end function and January we open with our AGM.
Meetings commence at 15h00 and are held at the Mumpumpan Logistics Office, Vision 21, Industrial Park, Steel Road, Peacehaven, Vereeniging.
This year we decided to divide our year into quarters – in each quarter we aim to have a training session, a guest speaker and arrange an educational outing. We hope this will encourage people to join in on the fun and also be able to learn from the years of experience some of our members have. (See our events page for the lineup).
Our aim is to inspire and support our members and to keep them up to date with all the latest technology.
We enjoy refreshments at the end of each meeting; this gives us a chance to really catch up and also allows for an informal question and answer session.
We do have a very useful collection of research material in our library cupboard and members may borrow any of these books or CDs.
For further information, contact the Chairperson - See Contact us on the right hand side for details.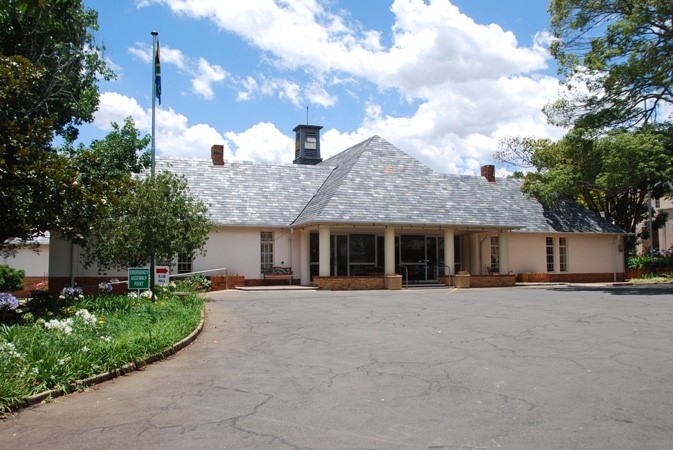 "The Johannesburg Branch of the GSSA serves genealogists in the immediate Johannesburg area. The Branch holds meetings at 2.30pm on the 3rd Saturday monthly at the RJM Hall at Randjes Estate, Randjeslaagte Road, in Highlands North which offers secure parking facilities.
Monthly meetings are started with a speaker or lecture, on genealogy related topics. These meetings are followed by tea provided by the Committee. After tea the Library is open for research purposes.
Interested parties are invited to contact the Vice-Chairman David Kinghorn on 082 808 4864 or committee member Margaret Gundry on 011 828 7176.
The Johannesburg branch hosted FAMILY ROOTS, a 30 minute genealogical program presented on Radio Today (Repeats can be heard on 1485 MW/AM in Greater Johannesburg and country wide on DSTV Audio Channel 869 and streaming globally on http://www.1485.org.za.)"
Welcome to eGGSA - the virtual branch of the Genealogical Society of South Africa. Founded in 2004, eGGSA is the virtual branch of the Genealogical Society of South Africa, and provides a virtual home for everyone from the beginner to the most advanced family historian.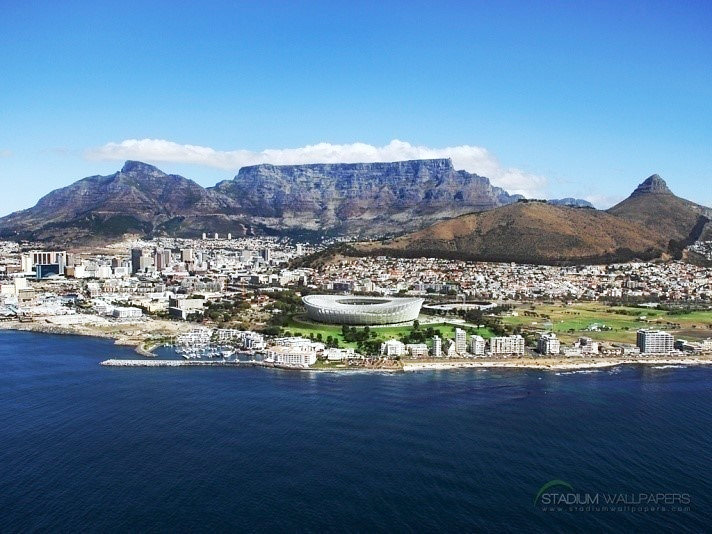 After the Genealogical Society of South Africa was founded in 1964 on the farm Joostenberg in the then Cape Province the Society first functioned as a nationwide organization.
On June 4, 1986, the Western Cape established their own branch of the Society .Dave Mitchell was the first chairman. The branch serves the Peninsula, West Coast, Boland and Overberg. Membership however is not limited to these areas.
The Western Cape branch is a genealogically active group and meet every second Saturday of the month at SASNEV (Suid-Afrikaanse Sentrum vir Nederland en Vlaandere), 4 Central Square, Pinelands, Cape Town. Meetings usually involves a speaker on a topic of interest and then socializing afterwards. Sometimes trips to historic sites are also undertaken. The branch also has a branch library that may be consulted by the members that is also accomodated at SASNEV.
The branch publish the quarterly, Capensis, distribute a quarterly newsletter, has a Facebook page and several interesting activities are undertaken, eg the Cemetery project, workshops and exhibitions by exhibition team. These activities have won some of the branch members numerous awards.
Good cooperation also exists among others with, The Genealogical Institute of South Africa (GISA); Huguenot Association of South Africa (HASA); the Drakenstein Heemkring; the Western Cape Archives and Records Service, Tygerberg Museum, the Cape Town Family History Society and Cape Town Family Research Forum.
Postal address: P.O. Box 4674, Tyger Valley, 7536
Located on the "West Rand", the West Gauteng branch currently has its home at the Memorial Hall, Krugerstraat 1, Krugersdorp, and draws members from as far as the East Rand to the far West Rand but primarily from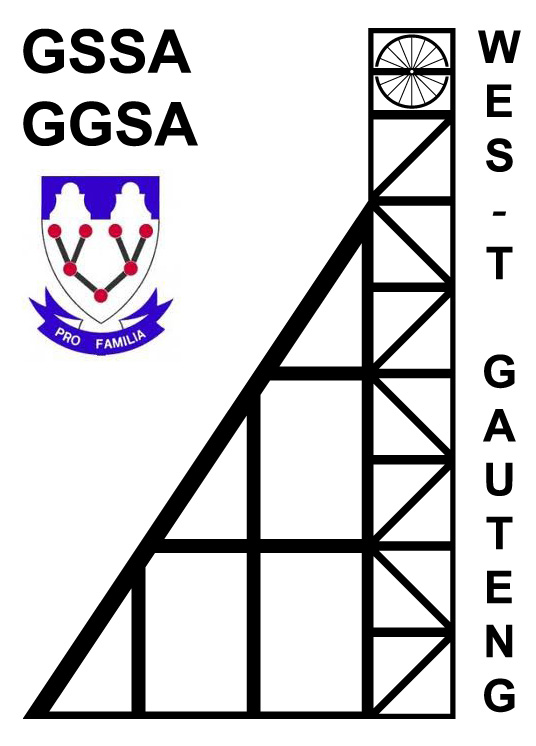 the Roodepoort, Krugersdorp and Randburg areas – but all are welcome to join us. We meet every third Saturday of the month at 14h00 with the exception of the month of December when there is no meeting.
The branch has many experienced members who make themselves readily available to assist fellow members of all experience levels outside of meeting days. We are generally an e-mail or phone call away and draw on one another's expertise to assist in resolving members unique research problems as they arise.
West Gauteng branch is the home of e-SAGI (formerly the Rinken-de Wet database) and you can be sure to get assistance from Lucas Rinken in exchange for some of your information! The database currently boasts in excess of 800 000 names, and is expanded daily. Other projects we are involved in are: the Family Bible Project (photographing family bibles with genealogical content), The Cemetery Recording Project (photographically recording headstones in cemeteries), the Funeral Leaflet Project (digitally recording information from funeral leaflets), to name but a few. Members are also involved in the transcription of the 1984 Census as well as Shipping Lists and numerous collaborations in tandem with their own research. We encourage members to be involved in all aspects of genealogical research, as participation has great spin-off for the Society and members alike.
The branch normally has a small but constantly growing library which is available to members on meeting days from 10am (and at other times by arrangement if necessary). With the recent move and the fact that a space for the library is not yet available, the collection of books is in storage until further notice.
Committee members are available to assist with queries for an hour before the branch meeting. Click on the image to enlarge. Could not open a directory stream for /home/familia/public_html/images/stories/Wesgauteng/WG_Komitee_2017/ L to R: Hennie Van Aswegen, Marie De Lange, Kriek Fourie, Richard Wolfaardt, Neels Coertse, Robyn Templton, Giel Nel, Miets Rinken & Lucas Rinken. Members and visitors alike are encouraged to network over refreshments after the presentations at the meetings, to share experiences and learn more about this fascinating hobby/passion.Visit our Branch Blog at http://westgssa.blogspot.co.za/ for more information about topics of previous meetings, branch activities. This blog is no longer updated as the branch decided not to duplicate information. All email messages should be addressed to a committee member in the contact us menu to the right from where they will be redirected to the responsible committee member for the necessary attention.
For those who prefer, our postal address is:
P.O. Box 584
Honeydew
2040
Artikels van toepassing op die GGSA/e-GGSA as geheel
This section for Branch pages in addition to the main Branch blog page.
Extra items for particular Project pages - each will have a category.
Name the category whatever you want but start with the project idendifier, eg:
Cemetery_accordian ...
etc
one of the aternative 'menu' items on this page
Artikels wat in die Latest News module op die welkom bladsy gaan verskyn