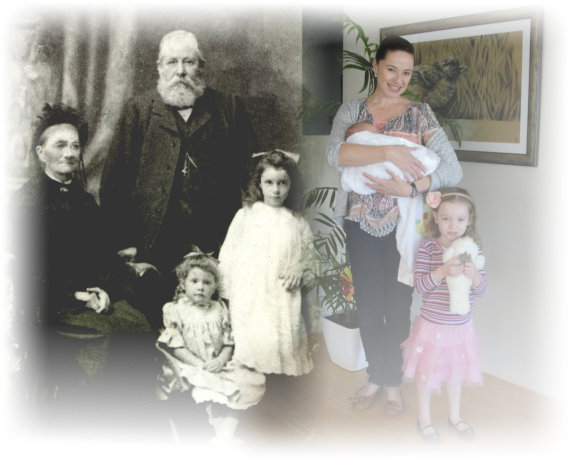 We serve a community of dedicated amateur family researchers. Anyone who hasn't ever dabbled in genealogical research can imagine the relief, joy and great exultation that the genealogist experiences on having made a breakthrough, or finds the final link to complete a family line. It truly is the experience of a lifetime.
Families have migrated far and wide within South Africa. Later descendants of families that arrived in South Africa as early as 1676 trekked North and East, some ending in the present day Namibia and or even further afield to Angola and Kenya. Tracing their footsteps, opens up new worlds, and gives one insight into cultural, political and the religious motivation for these great treks.
The Genealogical Society of South Africa (GSSA) that was established in 1964 has twelve branches of which eleven are land based and one which is an electronic branch catering for members worldwide, via the internet. Each branch arranges its own activities and meets all year round apart from December and January. More information can be gleaned by visiting the branch pages of www.genza.org.za. Members become close friends and are more than happy to assist newcomers with their research. Many a dead end has been resolved by discussing the issue with a fellow genealogist.
NUUT / NEW SAF - Suid-Afrikaanse Families 2018 - OPGEDATEER:
Danksy die harde werk van medewerkers onder leiding van Andrew Dippenaar en Andrew Kok is 293 vanne opgedateer vir SAF 2018. Die nuwe 2018 SA Families DVD is so pas voltooi. Daar is 293 vanne bygewerk. In totaal is daar nou meer as 12 000 vanne beskikbaar op die A-Z DVD. Kostes: DVD met die 293 bygewerkte vanne teen R1000. DVD met al die vanne A-Z teen R2500. Betaalwyse: ABSA bank, takkode 632 005, Rek nr 9090 759 785. Stuur epos met bewys van betaling na: This email address is being protected from spambots. You need JavaScript enabled to view it. Verwysing - voorletters & van. Meld ook die afleweringsadres. Dit is baie belangrik. Die aanbod is slegs vir binnelandse bestellings. Vir buitelandse bestellings stuur asb n e-pos vir 'n Payfast skakel en 'n kwotasie vir posgeld. Versending vind plaas in Januarie 2019.
Klik op hierdie skakel om die opdaterings te sien.
GENEALOGIE- & FAMILIE-ERFENISFEES 8 September
Die fees wat by die NG Kerk Lynnwoodrif aangebied is, het soos in die verlede belangstellendes van oral getrek. Hier is 'n fotobeeld van wat daar plaasgevind het.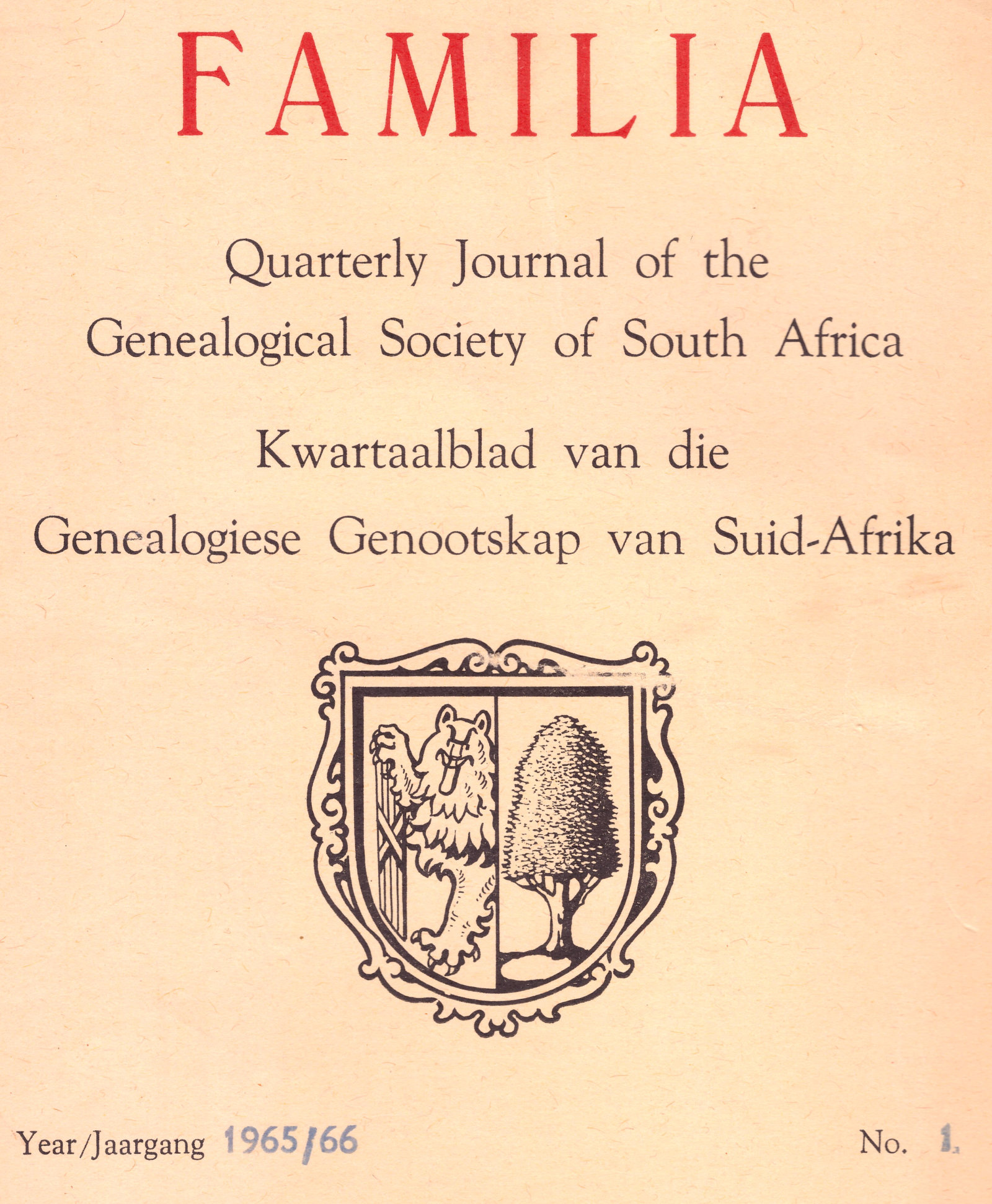 Die Familia is die Kwartaalblad van die Genealogiese Genootskap van Suid Afrika. Op die foto langsaan kan die eerste buiteblad van die Familia wat gedurende 1965/66 gepubliseer is, gesien word. Die Noord-Transvaal Tak van die GGSA stel sedert die vroeë 2000 jaarliks 'n prys beskikbaar vir die beste artikel wat gedurende 'n bepaalde jaar publiseer is. Die kriteria waaraan so 'n artikel moet voldoen sluit ondermeer die volgende in:
• Lewer die artikel 'n wesenlike bydrae tot ons genealogiese kennis, m.a.w. is dit nuwe inligting?
• Is die artikel professioneel opgestel met goeie bronverwysings en so meer?
• Lees die artikel lekker, is die aanbieding interessant, boeiend en word daar 'n goeie balans tussen leesbaarheid en akademiese korrektheid gehandhaaf?
Die kommentaar van die paneel: Dis 'n goed taalversorgde artikel wat lekker lees en ryklik met foto's geïllustreer is en wat nuwe inligting oor die familie bevat. Die skrywer se bronneverwysings beantwoord aan bibliografiese vereistes en die genealogiese notasie dié wat deur Familia aanvaar word. Behalwe dat dit aan al die kriteria soos verlang voldoen, is dit een van die min artikels wat bronne volgens navorsingskriteria voorsien, nl. dat mens dit kan opvolg EN kontroleer.
In 2017 is die beste artikel in Familia toegedig aan Sam Basch vir sy artikel, Of Mine and Mines −A brief look at Descendants of Alexander Basch in South Africa. Klik hier om die artikel te lees.
This is what you can expect to find on your journey once you get your teeth into family research.